IT and ITES
Accelerate assessment and training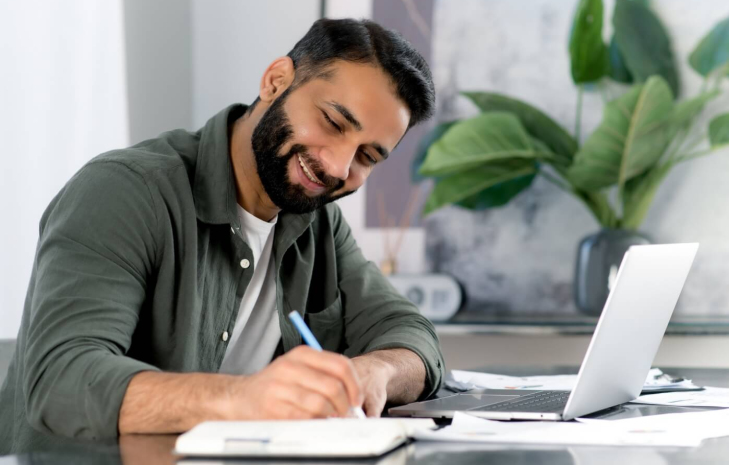 Corporate learning for IT and ITES
The Ascentify eLearning platform enables IT and ITES companies to deliver corporate learning that increases productivity and drives ROI. From specialist, skills-based training and development to English courses, we provide customizable eLearning solutions to benefit your workforce.
A more effective learning experience
Training a workforce at pace and scale is no easy feat, but it is crucial for IT and ITES companies. Delivering effective corporate learning is a balancing act between:
The quality of information

The teaching channels and methods

The testing and assessment formats

Post assessment recommendations
And, for a geographically diverse workforce, there is the added requirement to improve English language comprehension.
Ascentify platform enables IT and ITES companies to utilize internal training content and deliver it in an engaging way that enhances learners' job skills and English language comprehension and communication.
Automate your training and assessments
Our solution seamlessly integrates with your existing training platforms and programs. So, you can deliver enhanced, automated training for job skills, English language and communication or personal development.
Job-skills training
Compliance training
Standard operating procedure (SOPs)
Sales training
Customer Service training
Call-handling skills
Analytics skills
English language learning
Listening and comprehension
Speaking and pronunciation
Writing
Grammar
Reading
Corporate culture
Corporate communication and employee onboarding
Corporate etiquette
Company culture
Email writing
Soft skills
TESTIMONIALS
Our customers expect a high-level of customer service and as a result, we are constantly looking for ways to improve our Advisor's performance. With Ascentify, we have been able to increase our individual CSAT scores by at least 12 points
Get in touch to learn more
If you'd like to learn more about Ascentify services, to get bespoke pricing, schedule a demo or to become a partner, please get in touch.
Contact us