Individual Learners
Learning in the palm of your hand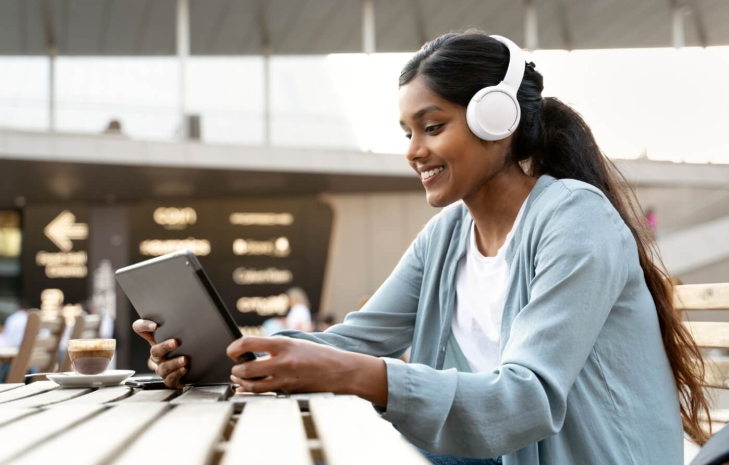 Reskill, up-skill and improve your English
Stand out from the crowd with our eLearning courses for individuals, professionals, and students. Ascentify education platform and learning app helps to improve your English, develop work-related expertise and soft skills, prepare for IELTS exams and get a CEFR certification – all in the palm of your hand.
Ascentify App
At Ascentify, we're passionate about expanding people's options and horizons with eLearning. Our learning app offers easy, user-friendly access to expert-made courses. Backed by the latest technology, we deliver effective English language learning and professional skills development.
Improve your English
Develop all aspects of your English comprehension and pronunciation with dedicated courses across:
English pronunciation
English vocabulary
English grammar
English comprehension
IELTS exam practice
Expert language assessments
TOEIC compliant assessments
Expand your skillset
Advance your professional skills and soft skills with expert courses across:
Customer service
Business communications
Email writing
Workplace skills
Corporate Networking
People skills
CEFR-certified courses and assessments
Track your progress
Get personalized metrics. See your strengths, measure progress and identify improvement areas with:
Pronunciation scores
Training and assessments tracking
Improvement suggestions
CEFR assessment
IELTS preparation scores
TOEIC grading
The SPEAK module
Ascentify is more than an eLearning app. Our SPEAK module is designed by speech experts and incorporates the latest Speech Recognition technology. Get real-time, personalised speech analysis to improve English pronunciation and communication.
Our speech modules focus on:
Phonetics for vowel and consonant sounds

Stress and intonation patterns

Vocabulary enhancement

Contextual awareness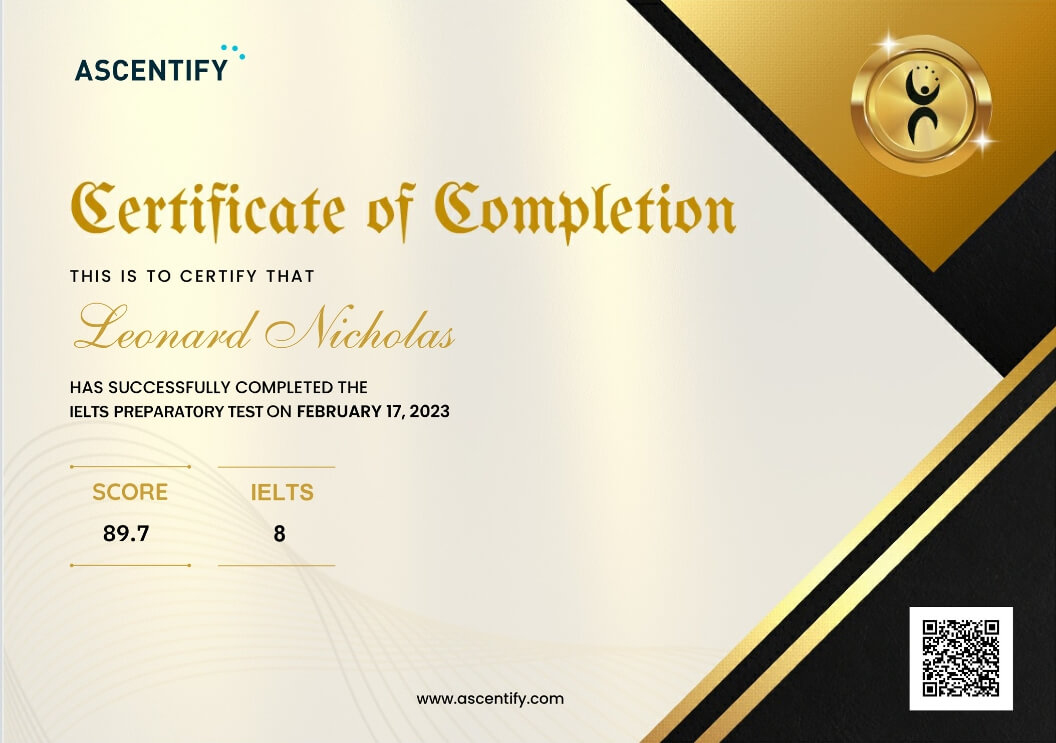 One-stop skills shop
Learning has never been easier – the Ascentify app offers wide variety of courses and individual learning modules with more content added each month.
Explore the range of courses and start improving your English proficiency and professional skills today.
Sign up now to get your 3-day free trial
Get in touch to learn more
If you'd like to learn more about Ascentify services, to get bespoke pricing, schedule a demo or to become a partner, please get in touch.
Contact us