Contact Centers
Effective training and development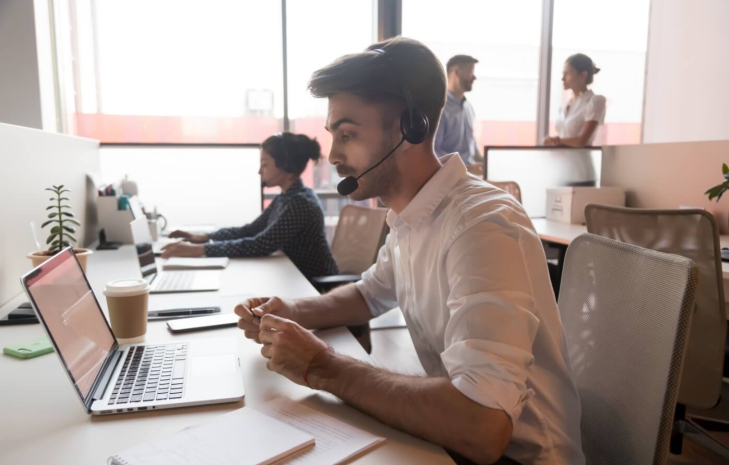 High-performing workforce
Assessment and training are crucial for a high-performing workforce. Identifying talent and developing agents require robust infrastructure and methodology.
Ascentify solutions are trusted by contact center clients across the globe to assess and train near hires, new hires, production agents and back-office staff for voice and non-voice business processes – at scale.
Maximize productivity and minimize costs across the employee lifecycle
Screen
Screen tens of thousands of candidates quickly and effectively with out-of-the-box assessments.
Identify promising candidates to progress to full assessment.
Assess
Assess thousands of the most promising candidates for skills crucial to your operations.
Select from a wide range of customizable assessments across communication, job skills and soft skills.
New hire
Increase pass-rates for new hires and improve individual training and performance.
Shorten ramp-up times with an integrated training and assessment platform.
Continuous learning
Maximize employee productivity and improve operational metrics through ongoing and personalized training and eLearning activities.
Proven results across the board
Our contact center customers see improvements across a range of metrics.
Higher new-hire performance
15%
Reduction in customer communications errors
Streamlined training
20%
Reduction in training time at on-boarding
Shorter time to production
18%
Improvement in throughput – more agents move to production seats
Improved customer satisfaction
4%
Average hike in CSAT
Reduction in attrition
3%
Lower yearly attrition
Improved operational metrics
10%
Improvement in average call-handling time
Training to suit your needs
Ascentify's out-of-the-box content ensures a fast set-up. Our configurable set-up enables the integration of in-house training and testing for a tailored solution.
Pick and combine modules for job skills, soft skills and communications – verbal and written – for effective, process-specific learning:
Build training scenarios from live customer interactions

Capture tone and accents

Improve comprehension and judgment

Deliver role-specific training
With our solutions, you can improve agent performance across job functions, be it Collections, Sales, Claims processing, Reservations or general Customer Care.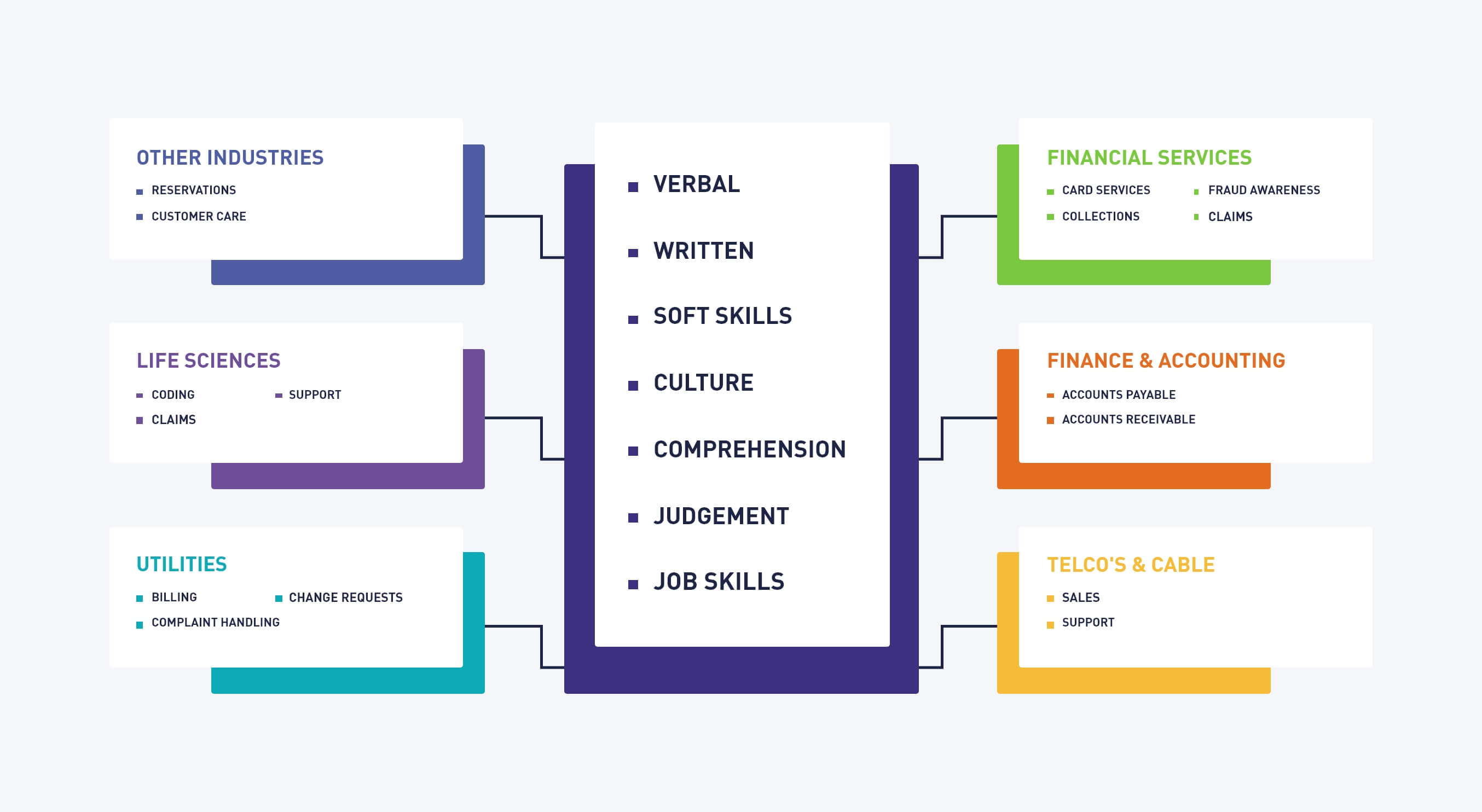 TESTIMONIALS
Being a leader in the Global BPO market, we support a wide range of customers with diverse requirements. The Ascentify solution is uniquely positioned and flexible enough to support our training needs from new hire training, process training, to ongoing production training.
Get in touch to learn more
If you'd like to learn more about Ascentify services, to get bespoke pricing, schedule a demo or to become a partner, please get in touch.
Contact us