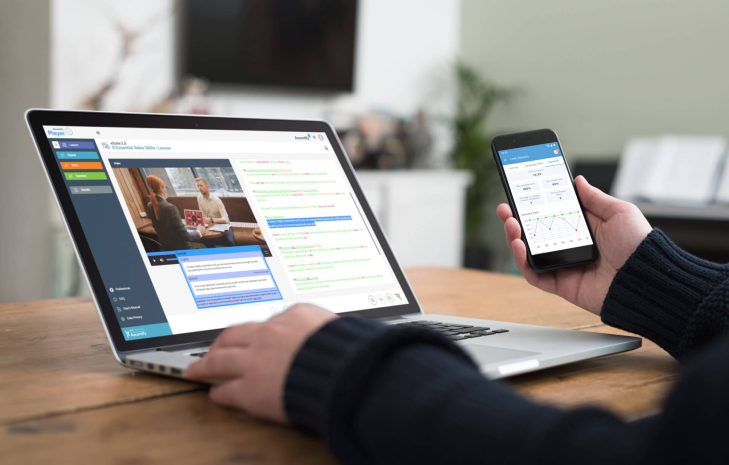 Effective online learning requires careful design, streamlined administration and rigorous testing. You need the right eLearning tools to do this in one place, with ease, at speed and at scale.
Ascentify solutions, developed by eLearning experts, streamline content creation, delivery, management, and tracking. Supported by ready-made content, tests and assessments - Ascentify is a smart way to deliver learning that impacts.
Ascentify eSuite - Learning at your fingertips
eSuite is an easy-to-use, online education solution. With eSuite, you can create, administer and monitor your education and training content and your learners' progress.
eSuite products include:
Player - a training and assessment portal
Designer - a content authoring platform
Manager - an administrative portal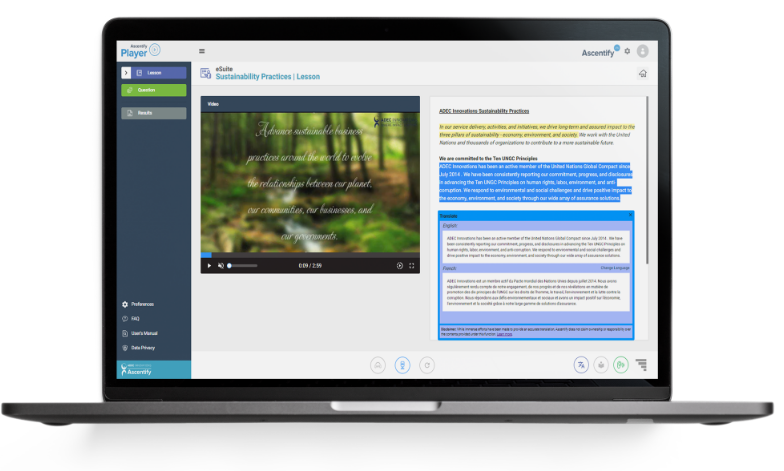 eSuite Solutions - Learning made easy
eSuite is so much more than an eLearning platform, our customers can access pre-made courses, request custom material, develop bespoke training and assessments, test and improve English competency and domain skills.
With our solutions you can:
Access ready content library with over 500 pre-made courses
Test and improve English proficiency with specialty Speech Recognition capabilities
Create custom interactive, multimedia content
Run testing and simulation-based training
Access CEFR, IELTS and TOEIC compliant assessments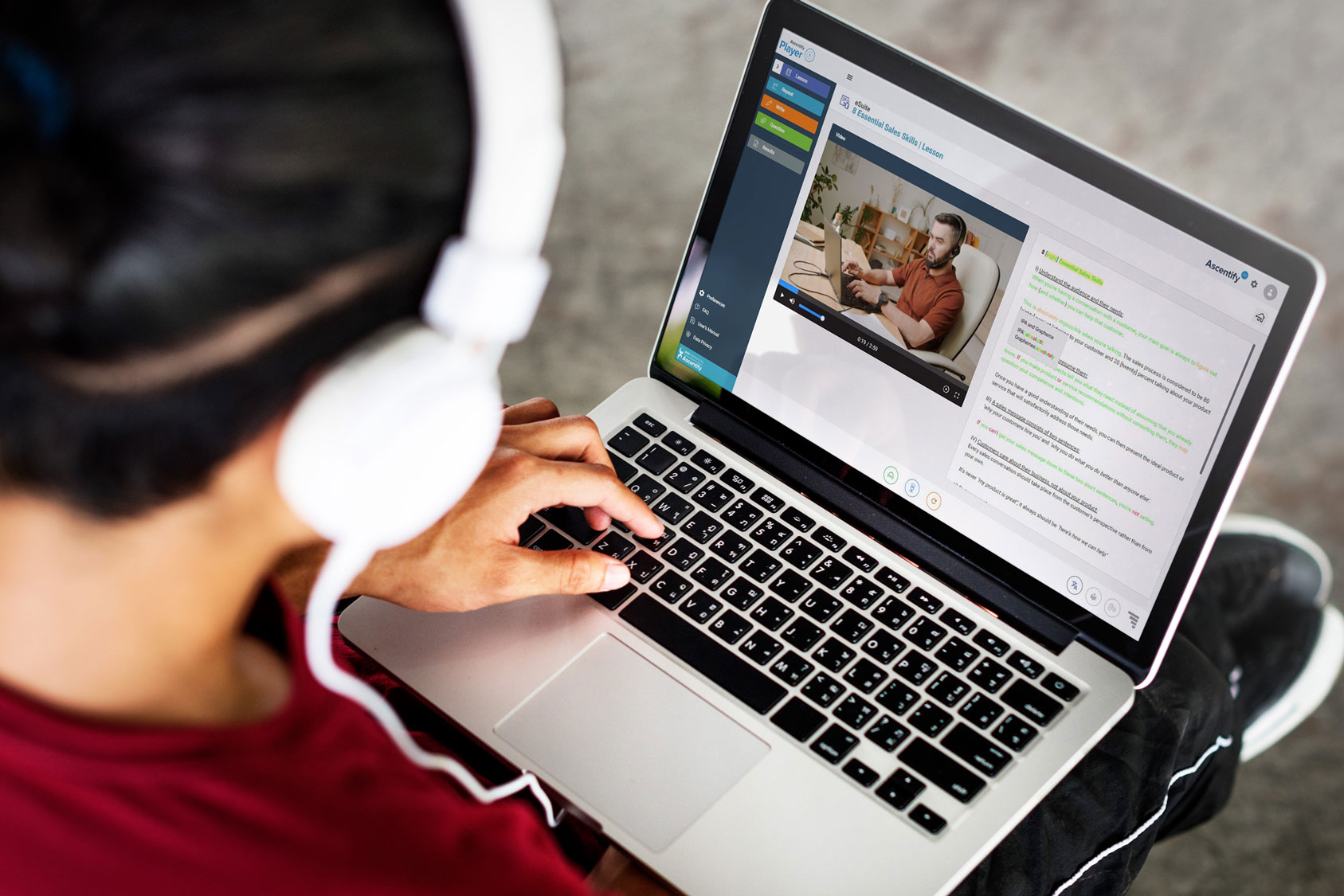 TESTIMONIALS
The customizability and CEFR and IELTS-aligned assessment have made the Ascentify tool so easy to incorporate seamlessly into our curriculum.

As a standard component of our basic and specialized English courses, it has helped develop our graduates into effective communicators, giving them English proficiency that is among the most "hirable skills" in today's global employment market.
Having a large spectrum of clients spanning all age groups and sectors with various needs and scenarios for learning English, a robust and highly flexible platform for course development and delivery is indispensable.

The Ascentify eSuite is an extremely versatile and complete solution applicable to practically all training, teaching and learning environments making it easy to develop targeted and meaningful learning programs that really work.
I have used Ascentify for over two years now and I find it to be an essential tool for any learning organization. In the new world, data is key and Ascentify has a robust analytics reporting framework that allows organizations to take informed decisions on learning needs to avoid deploying random programs. This directly helps with ROI.
We have had a long-standing partnership with Ascentify and they are continually working with us to improve their solution to meet the challenging requirements of our customer base.
Being a leader in the Global BPO market, we support a wide-range of customers with diverse requirements. The Ascentify solution is uniquely positioned and flexible enough to support our training needs from new hire training, process training, to on-going production training.
Our customers expect a high-level of customer service and as a result, we are constantly looking for ways to improve our Advisor's performance. With Ascentify, we have been able to increase our individual CSAT scores by at least 12 points
After extensive review, we selected Ascentify because of its breadth of functionality, customization capabilities and measurable benefits to operations.
Get in touch to learn more
If you'd like to learn more about Ascentify services, to get bespoke pricing, schedule a demo or to become a partner, please get in touch.
Contact us